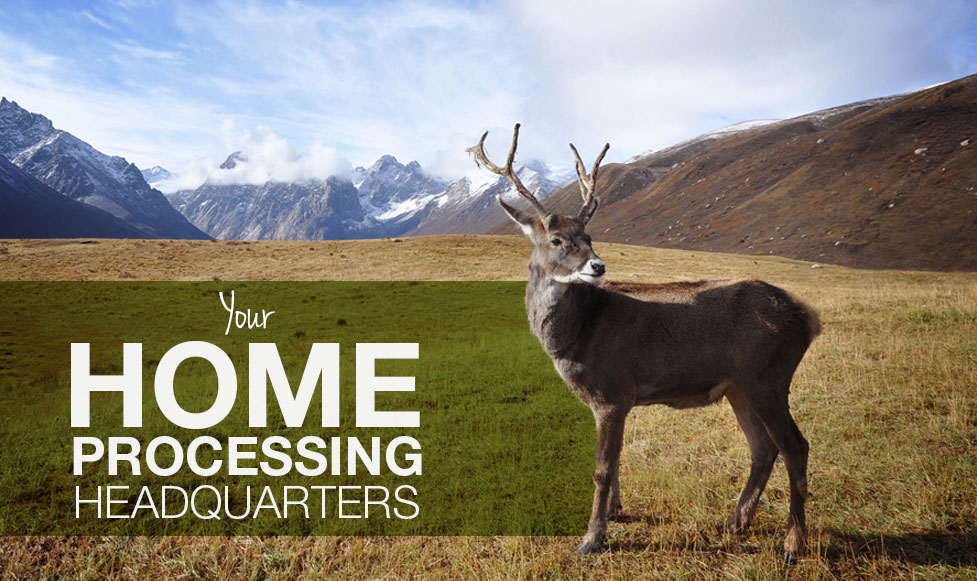 VacMaster is proudly partnering up with Team Fitzgerald. If you aren't already following them on social media you should be! This father and son duo is representing VacMaster in style, plus they also are very good at what they do.


If you haven't heard/seen already... Inside Outdoors TV is now using VacMaster vacuum sealers on their TV show. If you haven't seen this show, you NEED to. It features Dave and Tim (shown above) having a realistic appeal to fellow hunters. With their brotherly bantering and competition, they share their experience and knowledge of hunting, the VacMaster equipment they use and life in general. They will entertain you, give you something to relate to, and hopefully teach you a thing or two that can help you be a better hunter!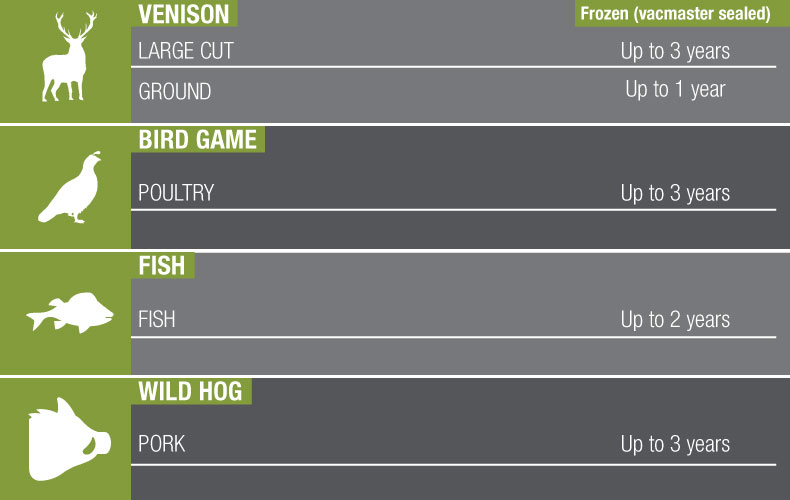 HOW LONG TO PRESERVE YOUR GAME
Food sealed by VacMaster stays fresh for 5x longer than food stored by other traditional methods- that's our freshness guarantee. Besides providing an easy and convenient way to package your game and catch, it is also a fantastic method of storage and preservation! If you plan to eat your meat right away you can put it in the refrigerator; or toss in the freezer and it will be just as fresh whenever you are ready to cook! Many storage methods leave your meat with freezer burn- VacMaster prevents this by removing the air and moisture that cause this issue! See for yourself on our game and catch storage chart shown above.


BE THE MASTER OF YOUR OWN GAME
We know you take pride in bringing home all your own meat. VacMaster helps your process from drop to freeze. Our heavy duty food sealers are built to handle the rigorous processing of big-game. You worked hard to catch and process, don't let any of your game go to waste. Game sealed by VacMaster lasts up to 5x longer than traditional storage methods. Grad your rifle and get after that wall-hanger you've had your eye on; VacMaster will help you with the rest.